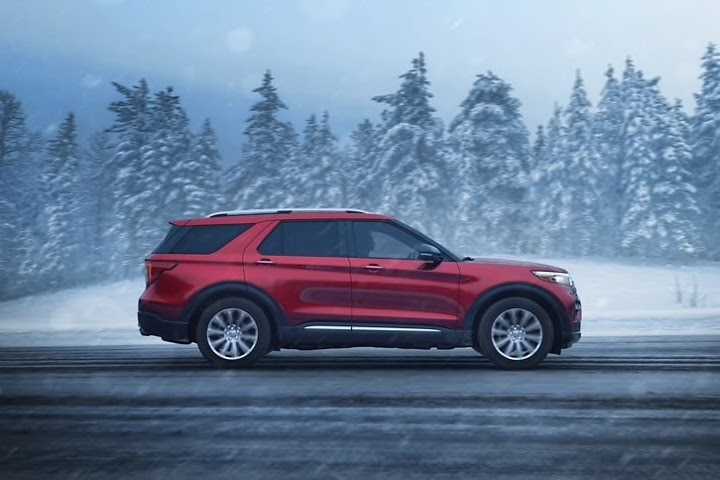 For many reasons, when it comes time to discuss financing the vehicle they've chosen, some customers get anxious and worried. At Desjardins Ford Ste-Foy, our dynamic financing team works with our friends and neighbors here in Ste-Foy to ensure they get a great deal.
Although it's not necessary, there are several ways that consumers can get comfortable with their financial information before they even come to the dealership.
Credit Basics
Knowledge is power. Don't avoid the nitty-gritty details about your finances. The more you know, the more you will manage your finances so they work for you!
At Ford, we don't want our customers to get into a financing agreement that doesn't work well. We have a lot of information available online to help educate our customers about their finances, whether they purchase a vehicle from our company or not.
Understand Your Credit Score. Before you make a financed purchase of any kind, lenders will want to know your credit score. By definition, your credit score is a universal numerical rating assigned to your credit history based on responsibility in payment, credit history, types of credit, and more. Before you buy a car, you should walk into the dealership knowing your credit score.
Establish and Manage Credit. If you do not have a credit history, you will need to establish one to purchase big-ticket items with practical financing terms. Learn all the ways you can develop and manage your credit so that future borrowing is a walk in the park!
Improve Your Credit. If you've made some mistakes in handling your credit in the past, there is no time like the present to get busy improving it! It's inconvenient to have "bad" credit. Find out the most responsible ways to begin making significant positive changes.
Financing Your Vehicle
Once you understand how credit works and the ways your financial behavior affects your credit score and credit history, it's a good idea to think through all the different ways you can buy the vehicle you want at a price you can afford.
Buying or Leasing. If buying a car feels like too big a commitment, consider leasing. Leasing a vehicle is usually less expensive than buying a car outright. Terms are straightforward, and there is usually an option to purchase the vehicle at the end of the lease if that feels right to you.
Ownership: How Much Does It Cost? The financial commitment of purchasing a vehicle goes well beyond the sticker price. Thoughtful consumers should talk with their insurance agent before buying to find out how much the new vehicle purchase may affect their auto insurance premium. It's also a good idea to think through maintenance expenses, fuel prices, and garage fees. The budget-conscious consumer who doesn't want any surprises will consider all those extra financial responsibilities of owning a vehicle when deciding on the amount of an appropriate monthly vehicle payment.
Monthly Budgets. This is where the rubber meets the road. Once your research is done, it's time to look at the figures that mean the most - your monthly budget. Be honest with yourself about how much you can afford, and you shouldn't have any cause for anxiety, worry, or feeling ill.
Ford Credit
The Ford Company makes it easy for you to educate yourself about your financial situation before heading into the dealership. We understand that most people want to dive deep into their finances from the comfort of their own home, not while sitting across the desk from a stranger.
For that reason, Ford provides several financing options to our customers that can be accessed online and in private.
If you're curious about what Ford Credit has to offer in terms of financing, you can apply online before ever going to the dealership. Then, if you're not satisfied, you can make changes to improve your credit standing.
Ford Incentives
You've done all the research. You know your credit score. You feel confident about the monthly payment that will work well for your budget.
Now that you're at the dealership, be sure to ask one of our knowledgeable sales team members about available incentives. Most specials are available online so everyone has full knowledge of special pricing; however, it never hurts to ask.
Not only are there factory incentives, but dealerships (especially toward the end of the year) run specials on their own. Ford also has a First-Time Buyer/Newcomer/Graduate Program package that we are incredibly proud to offer.
About Us
Our team at Desjardins Ste-Foy works hard to make sure our friends and neighbors get the best deal to meet their specific budget requirements. Our finance team consists of some of the most experienced number-crunchers in the business.
Call on us with questions, and we will give you thoughtful answers. No need to worry or feel anxiety with our team on your side! Let's work together to help find a great deal for you TODAY.