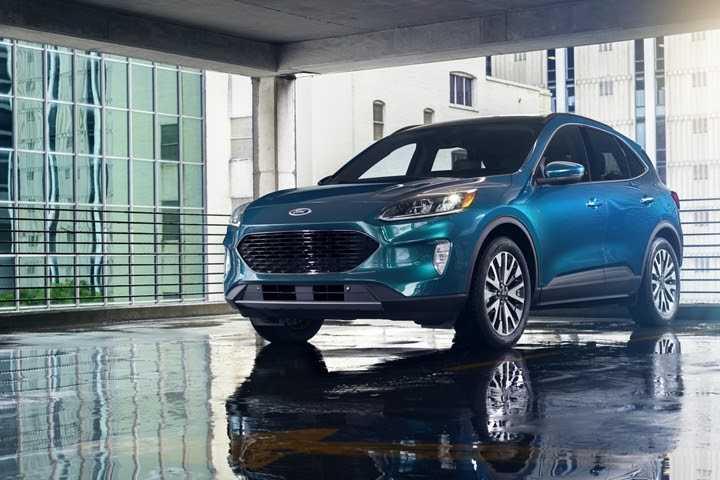 Our talented service technicians at Desjardins Ford Ste-Foy are like doctors for your vehicle. They know how to diagnose problems, prevent long-term issues, and cure what's ailing your vehicle.
We've compiled a list of the five things your service technician wishes you knew (and did) to ensure your vehicle's longevity and reliability.
Keep your regularly scheduled maintenance appointments.
They're not unlike regular check-ups with your doctor or dentist - a regularly scheduled maintenance appointment for your vehicle can prevent lots of more costly repairs later.
At Desjardins Ford Ste-Foy, we make these routine appointments as convenient as possible. You can make your service appointment online, picking a date and time that works for your schedule. Due to COVID-19 concerns, we are still open for both visiting the dealership in person or FREE home pickup and delivery of your vehicle. Choose whatever makes you feel comfortable and works best for you.
Making service appointments has never been easier!
Winterizing your vehicle shouldn't be optional.
Winterizing your vehicle is a perfect example of the truth hidden in the adage, "An ounce of prevention is worth a pound of cure."
Winterizing appointments should be made once the temperatures drop to below freezing for three consecutive days (usually sometime at the beginning of fall). These fast but thorough appointments can save lives.
During these appointments, we check all fluid levels and add antifreeze where appropriate. We double-check your headlamps, windshield wipers, and heating system. We can make recommendations for winter tires and even install them for you if you already have a set.
Folks get busy and want to delay preventative appointments like these; however, these types of appointments can save lives. Weather is unpredictable. We want drivers to be as prepared as possible to meet any situation that may arise out on the road.
Dashboard alert lights come on for a reason.
Take a few minutes to look through your vehicle manual and familiarize yourself with what the different system alert lights mean. If you notice an alert on your dashboard, don't delay bringing your vehicle into the dealership.
If there is nothing wrong, we will reset the sensor and turn off the dashboard alert. If there is something amiss, our service technicians can diagnose the problem and may be able to save you more long-term issues down the road.
Don't keep putting it off! Make that appointment. Let us take care of your vehicle as soon as possible.
Don't DIY if you are unsure of how to DIY.
There are lots of things that you can do and learn how to do to help with the regular service and maintenance of your vehicle.
It is easy to learn how to replace an air filter or wiper blades. You can always check fluid levels and tire pressure. You can even learn how to change your oil.
But if you've never changed your brake pads or your serpentine belt, or you keep hearing a noise that you're unsure of, it's probably best to bring your vehicle in to the service department.
Save yourself the irritation and aggravation of trying to figure out what's wrong, how to fix it, and what tools you may need to do the job effectively.
Our service technicians have the tools and the know-how to handle regular maintenance issues quickly and efficiently. That's what we do - all day long!
Service technicians are here to help you.
At Desjardins Ford Ste-Foy, our service technicians are trained to help keep your vehicle safely on the road. All our technicians have been professionally trained in our brand and know exactly what to do to keep your vehicle in its best shape.
We understand how frustrating it can be to have your vehicle in the shop. This means we work as efficiently as possible. We give you realistic timelines and keep in contact with you while your vehicle is in our shop. We don't leave you in the lurch or make promises we can't keep.
Our service technicians are available to give advice, too. If you're unsure whether or not you need to bring your vehicle in for service, give us a call. We will listen to your concerns and help you think through all your options.
About Us
Desjardins Ford Ste-Foy on Avenue Watt has provided top-quality vehicles and service to our community long enough to know what our friends and neighbors expect. We work hard to exceed those expectations.
If your vehicle is overdue for a service maintenance appointment, call our service department today or make an appointment online. Our technicians want to keep you on the road, doing all the things that are most important to you! We are here to help.